History
Post War History
In October 1945 the Special Air Service Regimental Association was formed with Colonel David Stirling DSO, OBE as its first President.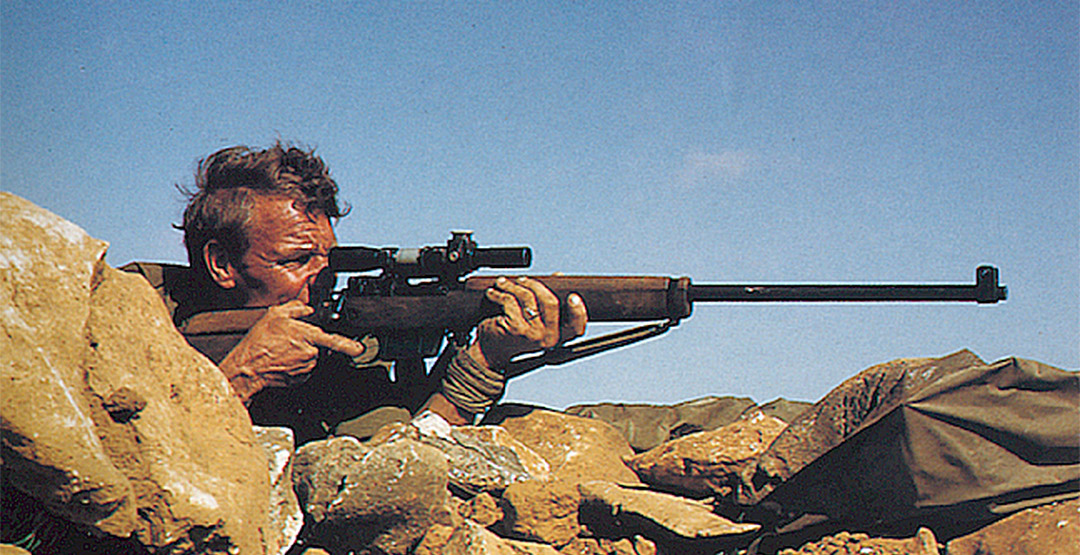 The SAS was reformed in July 1947 under AO.78/1947 (dated 31 July 1947). This order was the Royal Warrant that reconstituted the Special Air Service Regiment and the Artists Rifles into the Army Air Corps with effect from 8 July 1947, ie., "that the SAS Regiment shall be reconstituted and be a component body of Our Army Air Corps", "that the Artists Rifles (TA) shall henceforth be entitled the 21st Battalion, SAS Regiment, (Artists Rifles) (Territorial Army)".
AO.66/1950 (dated 31 May 1950) is the order, which disbanded the Army Air Corps and constituted the SAS Regiment as a separate Corps dated 13 May 1950.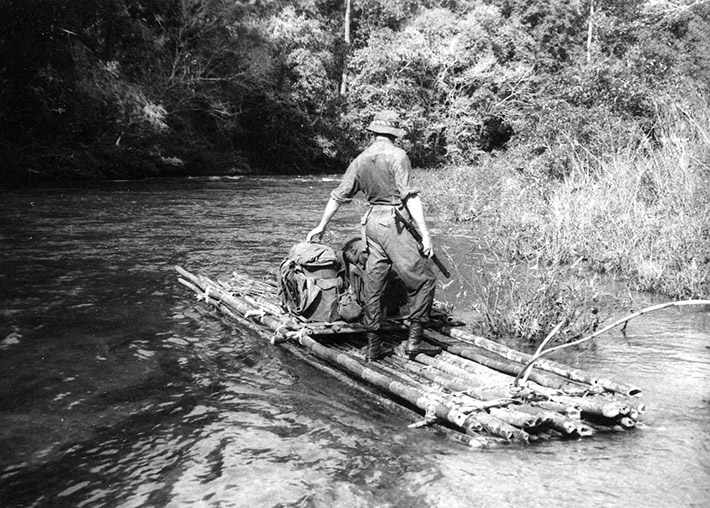 SAS soldier utilizing local transport in Malaya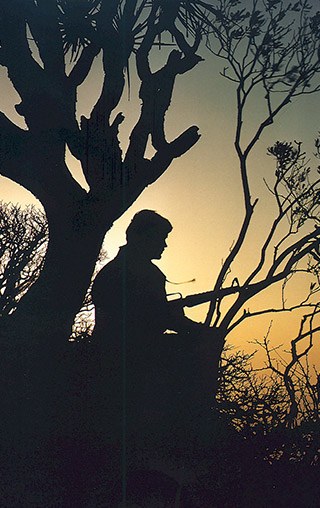 An SAS Sentry on the alert as dusk falls in Dhofar. Courtesy of B.M. Niven
During this period in Malaya a unit was being formed for a jungle fighting role known as The Malayan Scouts (Special Air Service Regiment). It had a Far East War Establishment number and its conditions of service, recruitment and tour of duty details were laid down in ACI's. Due to its operational success a report was sent to the War Office dated 22 December 1951 for an increase and revision of its War Establishment. Also for it to be officially incorporated into the British Army SAS Regiment, as 22 Special Air Service Regiment. There were a further number of ACI's revising the conditions of service and the War Establishment. We believe that ACI.460/1952 (DATED 16 July), which covered the changes to the War Establishment, was the instruction that brought the Malayan Scouts into the British Army Order of Battle as 22 SAS Regiment, as a battalion of the SAS Regiment. ACI.376/1953 (dated 4 July 1953) brought revised conditions of service for 22 SAS Regiment "a unit of the Special Air Service Regiment serving in Malaya in a special jungle fighting role".
23 Special Air Service Regiment (Territorial Army) was formed in February 1958 as a result of the direct military requirements of 1(BR) Corps in the British Sector of West Germany. The unit was formed from the Reserve Reconnaissance Unit, who were studying the possible methods of acquiring accurate battlefield surveillance, ie., nuclear targets. The Units Annual Camp in 1957 was structured to test the new proposed role, the results being excellent and convincing, so much so that 1(BR) Corps requested that the Unit be brought onto their Order of Battle. In reviewing the reorganisation of the Unit it was felt that the Unit should keep its Territorial status,