Memorials
The SAS Memorial Westminster Abbey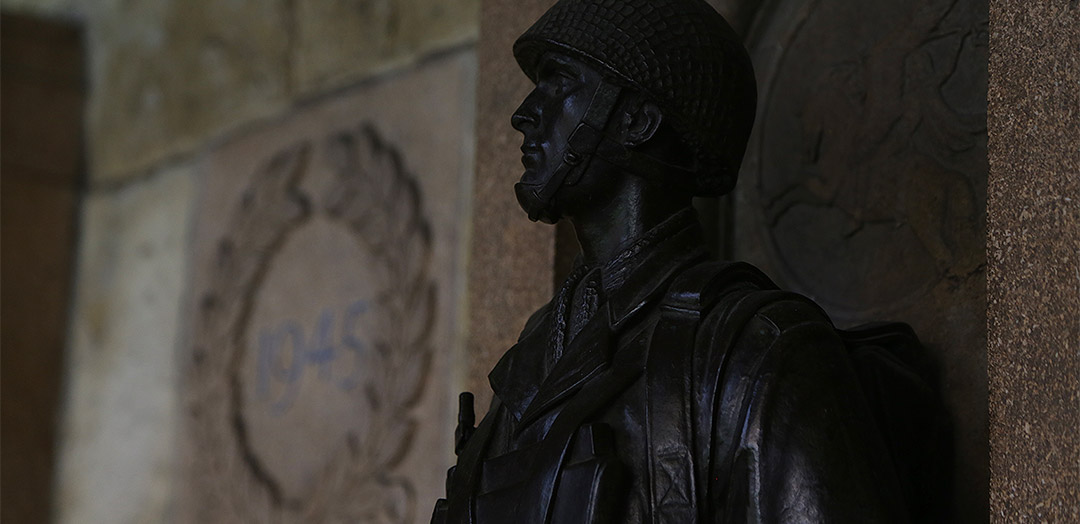 Extract from the June 1946 edition of the Newsletter.
It was proposed and provisionally agreed by the Dean of Westminster Abbey that a Memorial to perpetuate the memory of those who gave their lives serving with the SAS and Airborne Forces, Commandos and HM Submarines, should be erected in Westminster Abbey. The Memorial will be a combined one and Mr Hugh Ledward RA has been commissioned. Mr Ledward has made an excellent model consisting of three figures, each figure representing the particular service. The cost of the Memorial will be in the neighbourhood of £1000 per service.
At a meeting of the Committee of the Association it was agreed that the Association would subscribe £50 towards the Memorial provided the SAS were specifically mentioned in the Memorial. It is felt that all members of the Association will welcome this decision. At the Committee meeting of the Memorial Committee attended by our Chairman this was agreed in principle and it is likely that the wording on the Memorial will approximate to the following:
"To the Glory of God and in undying memory of All Ranks of the Airborne Forces and the Special Air Service Regiment who gave their lives in the cause of freedom".
It must be emphasised that this wording is not finally approved.
By the end of 1946 a total of £196 2s.6d had been raised and was sent as the Regiments donation towards the Memorial.
Winston Churchill finally unveiled the Memorial on Friday 21st May 1948. The service took place in the Abbey with a smaller dedication service held in the Cloisters afterwards.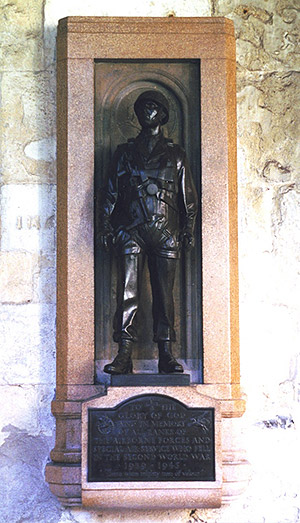 The SAS Memorial Westminster Abbey